I've been caught in a fashion rut. I look into my closet and notice that I only wear about 20% of the clothing in it. What's a girl to do? How can someone who talks and writes about fashion everyday be in a "fashion rut?" All I want to do is throw on my black and white striped shirt from The Gap and a pair of sweats and call it a day.
What do you do when you're in a rut?
You go shopping....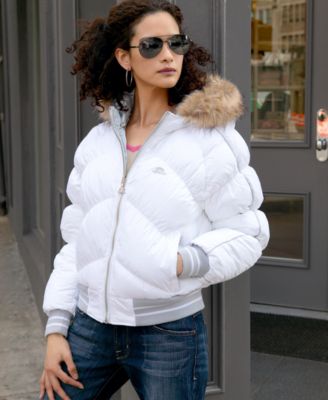 And found this JLo jacket....ooohh...I don't know about you, but it's still cold here in San Diego! When will it be spring?