If there is one fashion staple that everyone should have during the spring season, it is the trench coat. A good trench coat can give your outfit that little "oomph" it needs - it takes you from "nice" to "fabulous!" Here are a few trench coats that have caught my eye lately...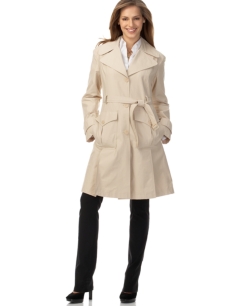 DKNY Belted Cotton-Blend Trench Coat
The classic trench coat gets a chic, modern update from DKNY with
an exaggerated collar and two times the pockets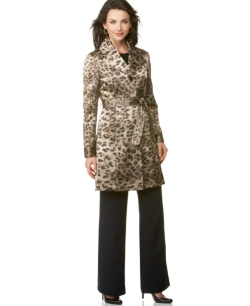 Jones New York Belted Leopard Trench Coat
A double dose of the biggest trends: animal print and shine!

Juicy Couture Canvas Trench Coat